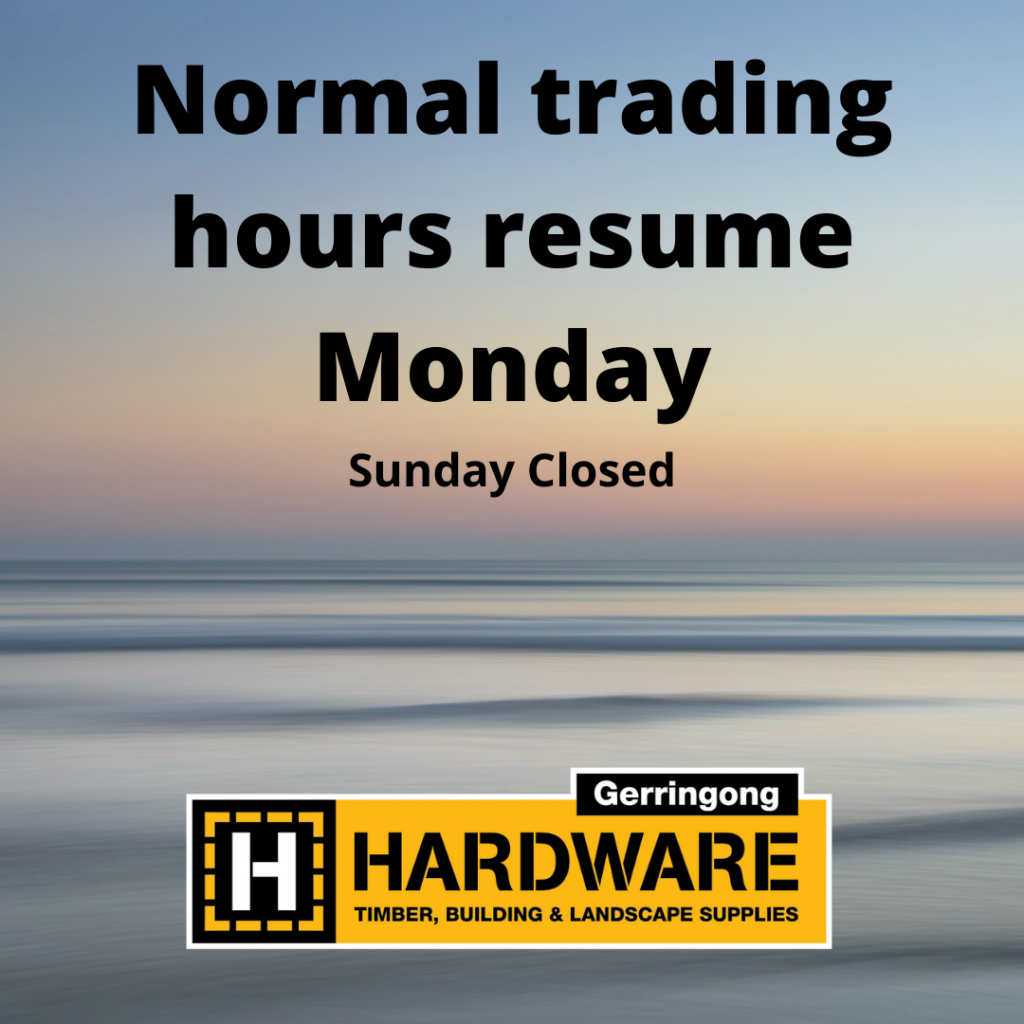 As a community business, we understand that many people rely on our products and services to conduct their daily business and now, more than ever we must continue to work to support our families. These are unprecedented times and I understand that our reduced hours have affected many of our valued customers and caused frustration. However, these measures were only implemented to ensure the safety of both our staff and our customers. As of next Monday, we will resume our normal weekday trading hours but will continue to remain closed on sundays. Our new trading hours will be:
Monday: 7:00am – 5:00pm
Tuesday: 7:00am – 5:00pm
Wednesday: 7:00am – 5:00pm
Thursday: 7:00am – 5:00pm
Friday: 7:00am – 5:00pm
Saturday: 8:00am – 2pm
Sunday: Closed (Temporary)
We are continuing to ensure the safety of customers and staff with increased and regular cleaning of all areas, and the provision of hand sanitisemr at designated locations within the store. We implore all customers that if you are feeling sick, have a cough or a fever, please do not come into our store. It is also imperative to adhere to the strict social distancing measures that have been set out by our local and federal governments. We sincerely hope these measures will help our community fight on through these difficult times and help us to carry on with our lives with some semblance of normalcy.
Also, if you are elderly, have a disability or cannot make it into our store and desperately need any items or assistance, please call us and we will do our very best to accommodate your requests. This is a time when community and compassion are needed more than ever and we would like to thank the community for their continued support over the years. Stay safe, stay home unless it's absolutely necessary and wash your hands.
Josh Hamilton
Marketing/PR